Hey ya´all in case you´re wondering where I´d dissappeared to I did send out a
distress call
but no one answered :-(
Anyways school has kept me moderately busy, been trying to read
Genji
with rather little entusiasm :/ managed to find some webpages to help me along, just thought I´d post them in case anyone was intrested...
O.k. to begin with the family tree is somewhat distorted...;-)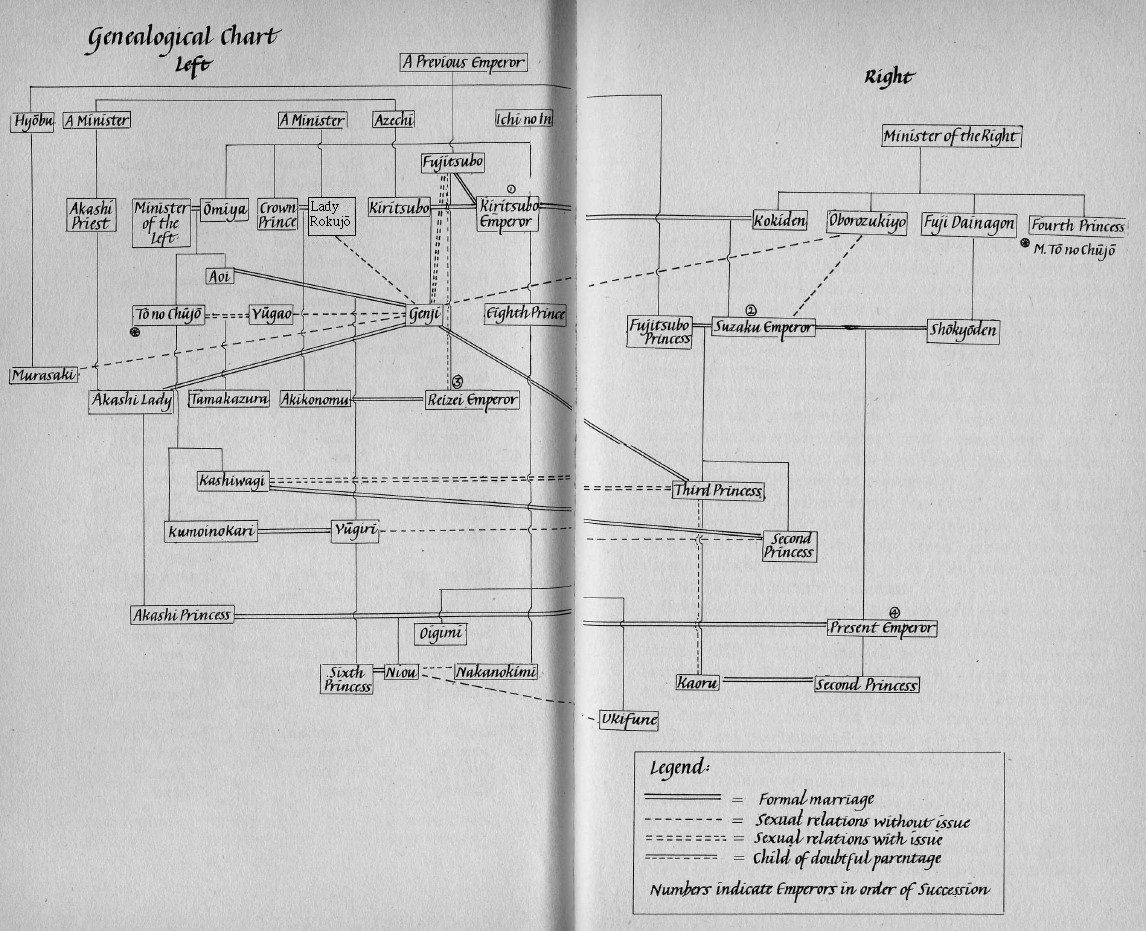 Here´s a
list
Of the stories main characters.
In depth summary of each chapter one by one ;-P
.
Illustrations
for the story through the times.
The original text in Japanese
;-) For those who dare, even available in romaji.
The story
with illustrations and descriptions.
And finally one small article to counteract all the femminist views expressed by the lecturer ;-)
"Hikaru Genji as a Transvestite Mother'"